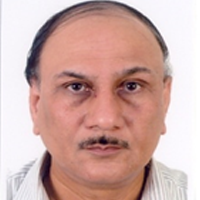 Dr. Raksh Vir Jasra
Catalysis Society of India President

Catalysis has emerged as a key technology for the sustainable and eco-friendly production of diverse chemicals used today. Over the centuries, catalysts have contributed to clean air and potable water, as well as the production of sustainable petrochemicals, fine chemicals, pharmaceuticals, fuels and renewables and providing energy security, food security to the mankind. As per report The Catalyst Group Resources, The Intelligence Report 2017-2023, presently, catalysts represent a $31.3 billion-dollar market and estimated to reach $35 billion by 2023. Catalysts are central to 90% of the manufactured goods and enable over $15 trillion revenue annually. Nearly 80% of the added value in chemical industry is based on catalysis and it is estimated that about 20% of the world economy depends directly/ indirectly on catalysis. Catalysis has some interesting features as a technology.


No other technical principle combines economic and ecological values as closely as catalysis!!!
Catalysts are performance materials since catalyst do value addition from 100 to 400 times its value on application in a commercial process.
The Catalysis Society of India (CSI) was formally founded on March 1973 with a mandate to promote and encourage the growth and development catalysis R&D in India, to organize professional meetings between researchers to enhance mutual interactions and cross fertilization of ideas.The growth of the CSI is a measure of the growth of catalysis research activity in the country. Over the last five decades, CSI has also contributed in diverse ways to bring national and international catalysis fraternity together. Catalysis R&D in India, today, is highly vibrant and meaningful having strong centers in fundamental as well as applied catalysis research. With fast changing energy and economic scenario in the World, Catalysts has huge opportunity to contribute towards, green technology options, renewable materials and circular economy.
With wider and quick digital connectivity, CSI is also set to bring speed as well energy to catalysis research activities through its different platforms and solicit support from all of you to make this happen. CSI has planned to launch many initiatives which needless to say will be successful and meaningful only if you all embrace and support those.
CSI plans to take special initiatives for nurturing young researchers across the country, encouraging woman scientists, facilitating collaboration between industry-government-academia and building bridges between generations of catalysis scientists, and promoting linkages with international catalysis activities. We are in the process of upgrading CSI website for franks and free exchange of views and information among CSI members.I sincerely request all the members to support strengthening CSI's journal 'Catalysis in Green Chemistry and Engineering' published by Begell House Inc. New York.
I am confident that with support of CSI EC members and your encouragement& guidance, we shall be able to make CSI as a powerful forum for taking Catalysis research to a higher level in India.
Yours sincerely,
Dr. Raksh Vir Jasra
President, Catalysis Society of India